Heat Scoring - Live & Easy
Score heats with preferred device and see the scoring update live
Read More
Request trial
The choice of the Swedish Kite Tour
Heat Scoring App is the preferred choice of the Swedish Kite Tour and the Swedish Kitesurfing Association.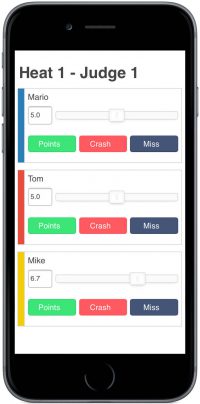 Great Interface
The simple and user friendly interface makes it easy for judges, head judge and competition management to score, create and manage multiple competitions from a cellphone, tablet or desktop.
Live scoring
Wherever you are, see the heat scoring live, updating with every trick and score. Make sure your audience never miss out on the action ever again.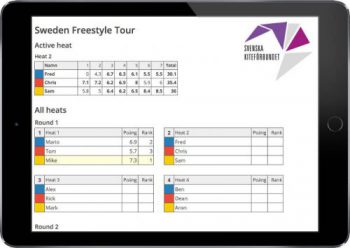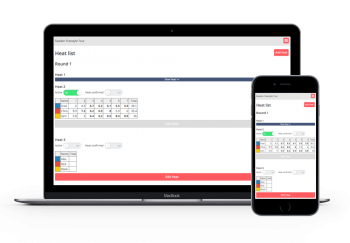 Easily managed
Prepare the competition the evening before the start, and then just activate and automatically fill the competition on the day of the event. Active, confirm and manage all the heats just by the slide of your finger.