Heat Scoring - Live & Easy
Score heats with preferred devices and see the scoring update live.
Request demo
Read More
Lastest: Red Bull Fly-to, Cuesta del Viento
Argentina
We where in Argentina on the Red Bull Fly-to event Cuesta del Viento Big Air.
See scores
See live stream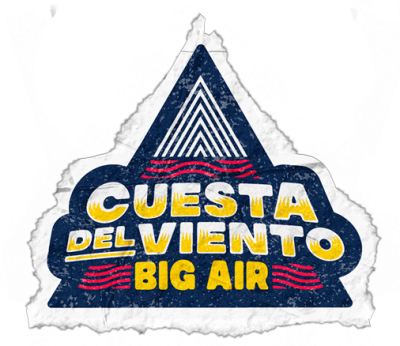 "That scoring system with that live scoring was incredible! It was so fast and so accurate. To be honest it was a much better system than King of the Air's live scoring."

Ross-Dillon Player – Winner Red Bull Megaloop & BAKL Cape Town

"I just want to give a massive shout out to Michael and Heatscoring.com. Our event ran over 5 hours, and he was there every second of it, watching the scoring from a distance, helping our judging team."

Mike Mac Donald – Pro rider, Founder BAKL
The choice of the Cold Hawaii Games Big Air
For the second year in a row Heatscoring.com is the chosen scoring system for Cold Hawaii Games Big Air.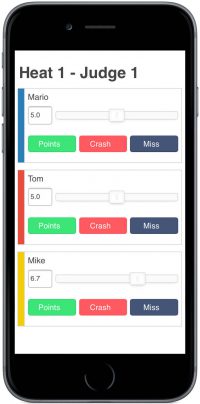 Great Interface
The simple and user friendly interface makes it easy for judges, head judge and competition management to score, create and manage multiple competitions from a cellphone, tablet or laptip.
Live scoring
Wherever you are, see the heat scoring live, updating with every trick and score. Make sure your audience never miss out on the action ever again.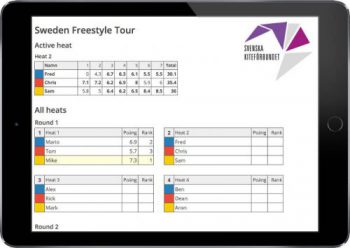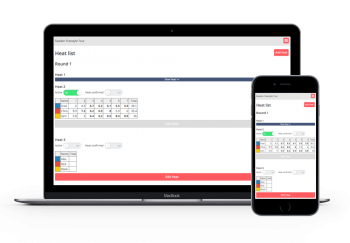 Easily managed
Prepare the competition the evening before the start, and then just activate and automatically fill the competition on the day of the event. Activate, confirm and manage all the heats just by the slide of your finger.